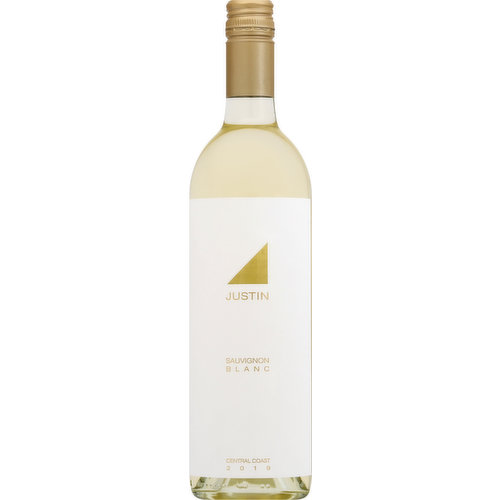 10% off with purchase of any six 750ml bottles of wine or sparkling wine
Justin Sauvignon Blanc, 750 Millilitre
10% off with purchase of any six 750ml bottles of wine or sparkling wine
Age restricted item
You must be at least 21 years of age to purchase. You will be asked to show your ID at time of pickup/delivery
Sale Information
Sales price valid from 10/8/2021 until 11/1/2021
10% off with purchase of any six 750ml bottles of wine or sparkling wine
Sales price valid from 1/1/2021 until 1/1/2022
Cheers to Savings!
Description
The grapes in Justin Sauvignon Blanc come from two Central Coast regions. The cooler western vineyards create berries with great acidity. The eastern vineyards produce grapes rich in fruit and flavor. With aromas of grapefruit and apple along with notes of clementine and ripe peach. this superb Sauvignon Blanc is delicious served by itself or with grilled seafood or poultry. 13.5% alc/vol. 27
Product Number: 00733952097025
Sale Information
Sales price valid from 10/8/2021 until 11/1/2021
10% off with purchase of any six 750ml bottles of wine or sparkling wine
Sales price valid from 1/1/2021 until 1/1/2022
Cheers to Savings!
Description
The grapes in Justin Sauvignon Blanc come from two Central Coast regions. The cooler western vineyards create berries with great acidity. The eastern vineyards produce grapes rich in fruit and flavor. With aromas of grapefruit and apple along with notes of clementine and ripe peach. this superb Sauvignon Blanc is delicious served by itself or with grilled seafood or poultry. 13.5% alc/vol. 27
Product Number: 00733952097025