Easy Entertaining with Cub Deli
Plan your next event and get delicious party trays and more from your neighborhood Cub. Whatever the occasion, let us focus on the food, so you can focus on the fun. Whether you're celebrating a birthday or graduation, hosting a football party, or entertaining for the holidays, Cub can create a custom menu that you will love and that your guests will rave about.
Party Trays
Feeding a crowd? Relax – we've got you covered! Cub offers event catering options such as party subs, gourmet sandwiches, roll ups, pulled pork sandwiches and more.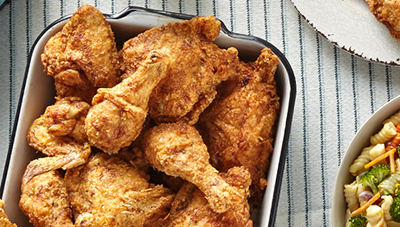 Time for Fried Chicken
Cub fried and grilled chicken is a party favorite. Our fried chicken is fresh, never-frozen, coated with our secret breading recipe and cooked to crispy perfection. Our grilled chicken is made with a spicy and sweet combination of herbs and spices, delivering unique flavor with a fresh grilled taste. Cub chicken is available in 48, 100, 200, 300 and 500 pieces, or choose from our Party Pack options, which include sides and dinner rolls.