What is new about shopping at Cub Online?
8 reasons you'll love Cub's all new, custom online shopping experience:
Connect your My Cub Rewards number and earn Fuel Rewards and digital coupon savings on every order
Access more Cub exclusive promotions than ever before when you shop online
Every order is shopped by a Cub teammate from your store
Trained Cub drivers deliver orders to your home or office
Receive a printed receipt for every order
You can call your store with questions, not an 800 number
No hidden fees
Create shopping lists and save favorites
How do I get started?
Sign In using your Cub.com email address if you have one. That way we can connect your My Cub Rewards account, so you'll receive discounts and Fuel Rewards for every online purchase. The first time you sign in, you will need to set a password using the Forgot Password link on the sign-up screen. If you do NOT have a Cub.com account and email address, select Register instead. After you are signed in, pick your store and fill your cart! (If you don't have a My Cub Rewards number and want one, visit Cub.com to sign up.)

Cub.com account holder? Start here: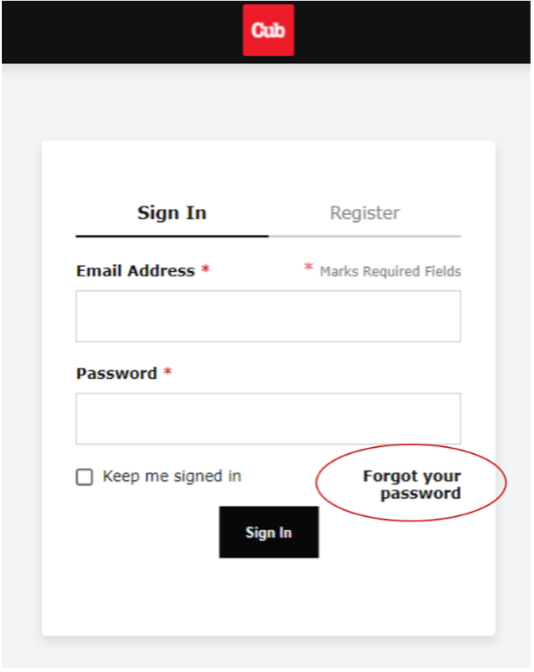 No Cub.com account? Start here: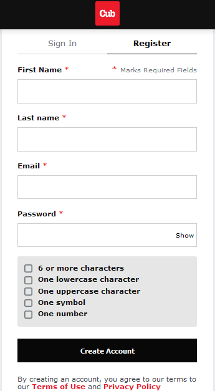 How do I check to make sure I receive My Cub Rewards digital coupon savings and Fuel Rewards when I shop at Cub Online?
Connecting your My Cub Rewards account to Cub Online may require a few steps the first time, but after that your My Cub Rewards number will be automatically applied each time you shop.
Check the My Cub Rewards tab in My Account Settings on
Cub Online
to make sure your rewards number is correct. If it is missing, enter your 11 digit My Cub Rewards number and press save. If the wrong number is listed, update it using the Change Loyalty card number link in red.
Helpful tip: Your My Cub Rewards number is an 11-digit number that starts with a "4." Find it on your rewards card or in My Account on Cub.com. Phone numbers or alternative IDs won't work, even if you've linked them.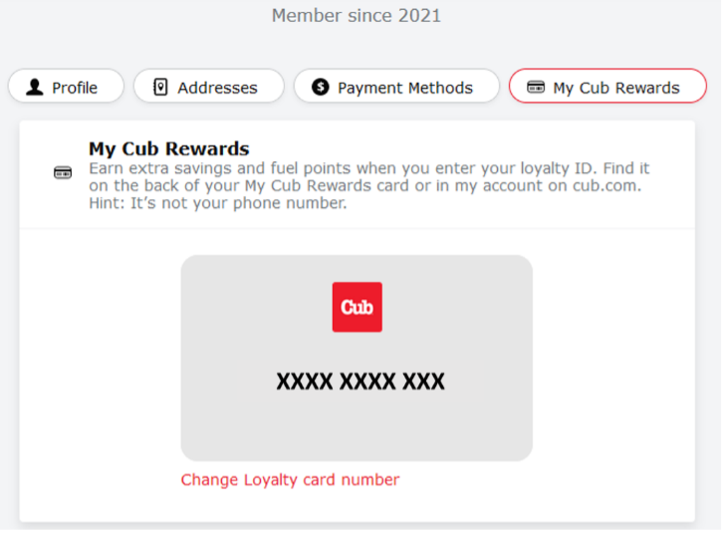 For enhanced savings and personalized offers, you may also want to log in to My Account at Cub.com and verify or update your contact information and link your My Cub Rewards number. Make sure the 4 boxes outlined in red are up to date: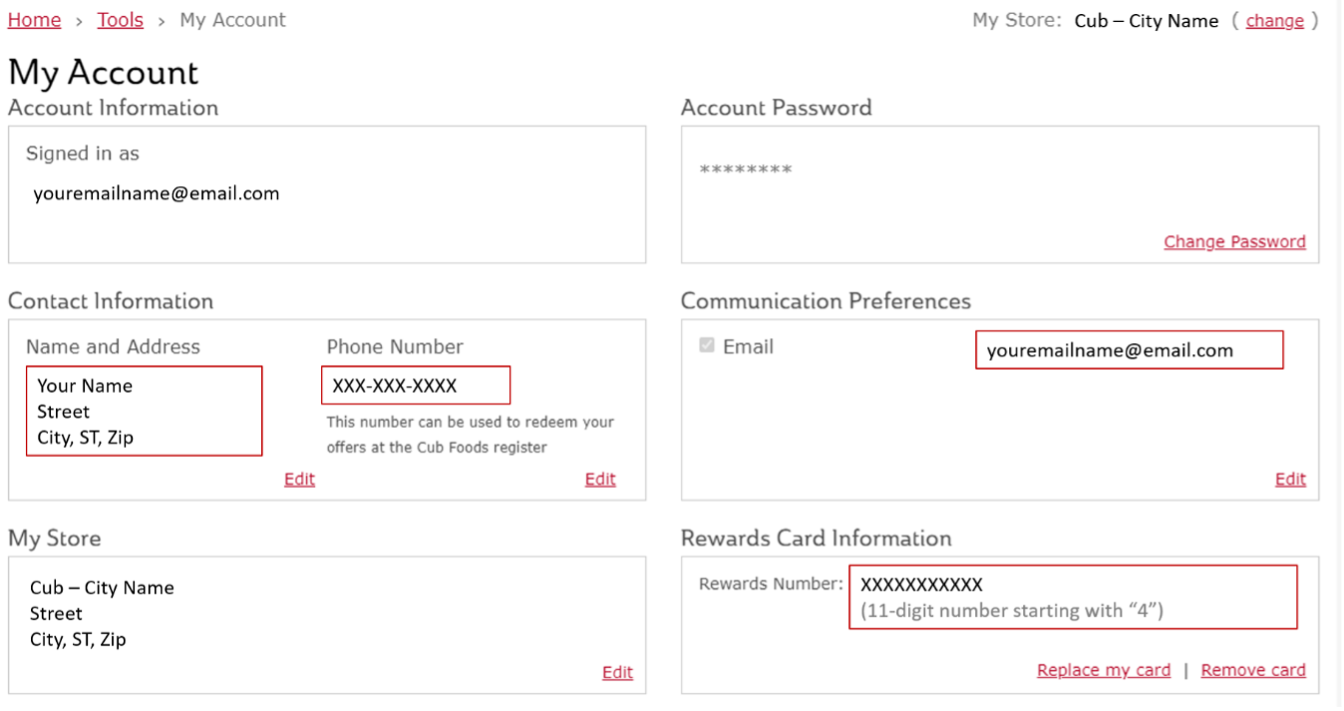 Trouble finding your 11-digit My Cub Rewards Number? Don't sweat it. Contact the
Cub Care Team
and they will retrieve it for you.